Full Mouth Reconstruction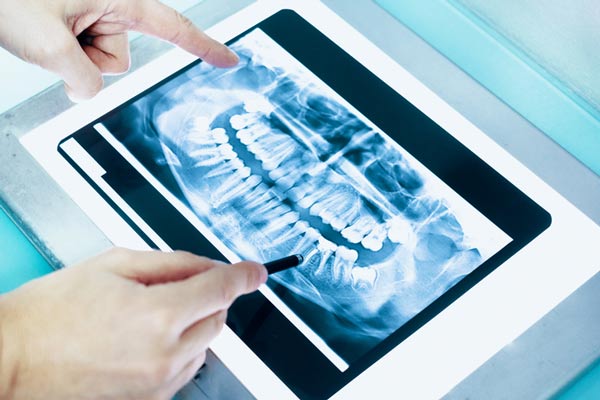 Your mouth performs a wide variety of different tasks, including eating, speaking, and expressing a wide array of different emotions. Your mouth consists of several components that enable you to perform these functions. When your mouth is healthy, these components work together easily. However, when you are faced with different oral health issues, the functioning of these different components becomes affected. Even the smallest movements can become difficult and painful. At Dental Arts of Frederick, we can restore the functions of your mouth and your oral health with a full mouth reconstruction.


Full Mouth Reconstruction

A full mouth reconstruction is a treatment that is similar to a smile makeover. However, in addition to improving the quality of your smile, a full mouth reconstruction also focuses on improving your oral health. It is a customizable treatment that involves the use of several different procedures. The exact treatments you receive are based upon your specific needs. Typically, a full mouth reconstruction uses a mixture of restorative, periodontal, endodontic, orthodontic, and oral surgical procedures.


Do I Need a Full Mouth Reconstruction?

Before you receive a full mouth reconstruction, a consultation is needed. This consultation enables us to determine the exact issues plaguing your mouth and the treatments you need to restore the health of your mouth. You may be a good candidate for a full mouth reconstruction if you have:

| | |
| --- | --- |
| • | Suffered a traumatic facial injury such as a sports injury or a fall. |
| • | Severe tooth decay. |
| • | Teeth that are significantly worn down. |
| • | Lost teeth. |

With a thorough oral examination, we can determine the exact issues affecting your mouth and determine what treatments will be needed to improve your oral health and your smile. We look over your teeth, checking for wear patterns, damage, decay, and cavities. Your bite is assessed for misalignment. Your gums are looked over for signs of gum disease.

Digital images such as x-rays, CBCT scans, and more. These images allow us to see issues hidden below your gumline, including root damage, bone damage, bone loss, cysts, abscesses, and other issues. With a full picture of your mouth, we can accurately diagnose your oral health issues and determine the best treatments for you.


What Treatments Are Involved in a Full Mouth Reconstruction?

Once we have determined the treatments you need, we formulate a customized treatment plan. This includes what order your procedures should be performed in. A full mouth reconstruction is typically spread out over the course of a few appointments. Depending upon the treatments you need, it can take up to a year to complete your procedure.

Every full mouth reconstruction is different. There are some procedures that may be performed. These procedures include:

| | |
| --- | --- |
| • | Fillings. |
| • | Inlays and onlays, also called indirect fillings. |
| • | Cosmetic restorations such porcelain veneers. |
| • | Dental crowns. |
| • | Root canals. |
| • | Tooth replacement treatment options, including dental bridges and dental implants. |
| • | Treatments for gum disease, such as scaling and root planing and pocket reduction surgery. |
| • | Other gum treatments such as gum grafting and crown lengthening. |
| • | Orthodontic treatments such as braces and Invisalign. |
| • | Oral surgery. |

With a full mouth reconstruction, we can restore your oral health, the functioning of your mouth, and your overall quality of life. For more information, and to schedule your appointment, call Dental Arts of Frederick today 301-732-7277.